Edgar's always hard at work tweaking and improving, and now he's ready to unveil a major upgrade to one of his best features!
(Besides his smile, of course.)
Take a look at Edgar's brand new Advanced Bulk Edit filtering!
When you're bulk editing, you can now easily filter by category, social network, account, RSS source, and date created – just like in your library!
Even better? When you filter in your library and switch over to Bulk Edit, Edgar will remember the filters you selected, so jumping back and forth is smoother than ever!
Check it out: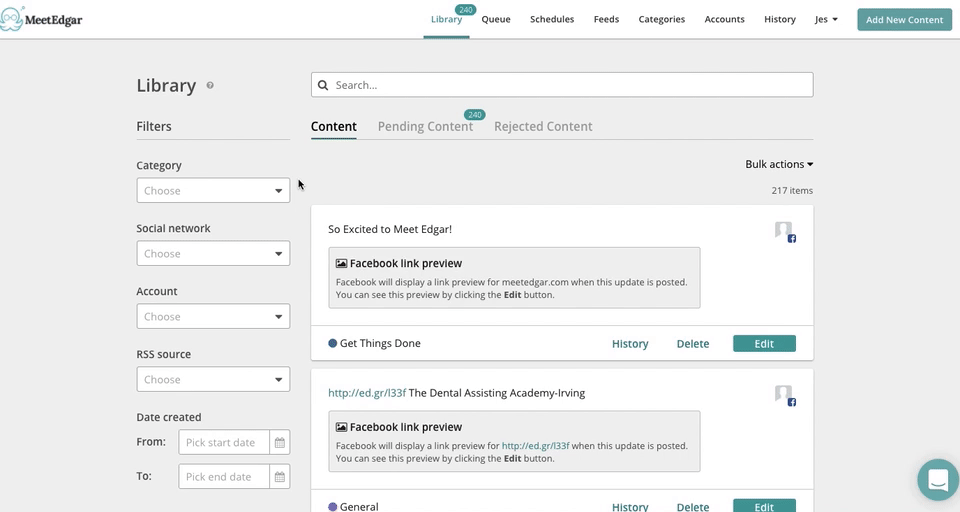 Bulk editing your accounts, categories, and more is faster and easier than ever before!
Wanna see for yourself? Log in to Edgar and check out this new and improved feature!